In a Nutshell
GoDaddy offers an assortment of hosting-related services and is a widely-recognized brand name. Understandably, because of its size and popularity, it's received its fair share of mixed reviews throughout the years; loyal users stick with it and seemingly love everything about it, while other reviews take on a more skeptical bent — namely, complaints about their customer service.
pros
Variety of plans for every type of online project
Your go-to place for all website-related needs
Not limited to web hosting services
cons
Multiple product offerings for users who may simply want hosting
Can't change themes without losing content

GoDaddy Visit Site
Overview
GoDaddy is a reliable host (with a 99.9% uptime and industry-leading page load times) at a very reasonable price and plenty of good introductory deals and flexible services. Many customers use GoDaddy Hosting to support their online projects, so the company is surely doing some things correctly. Users of all skill levels can easily buy a domain, build a site and then publish it to the web. The company provides excellent tools for users to create, customize and promote their websites. Simply put, GoDaddy is a massive and efficient web hosting machine.
Perhaps due to its size, its ability to provide excellent customer support is at times put to test. While GoDaddy's customer service is readily available, at peak times you may be placed on hold for extended periods when call volume is heavy. And if you're not quite tech-savvy or sure of what you're doing, you may find it slightly difficult to convey what you need to support staff.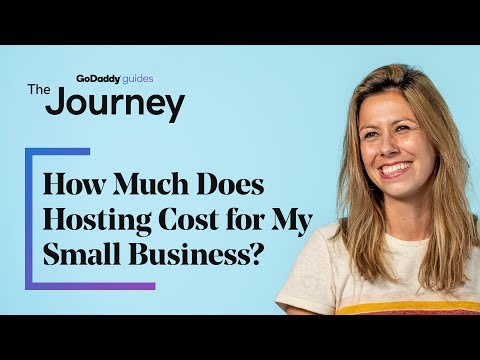 You get a free domain for the length of your initial plan when you sign up for the Annual (or longer) Web Hosting plan. Plus, they add free Office 365 email for the first year; 125+ free applications including WordPress, Drupal and Joomla, unmetered bandwidth, unlimited storage with Deluxe, Ultimate & Maximum plans; free premium DNS with Ultimate & Maximum plans; a free SSL certificate (for a year with the Ultimate plan, free for the full term with Maximum plan). And lots of Business Hosting, VPS Hosting and Dedicated Server Hosting options for bigger web projects. GoDaddy is a full-featured web service. So, if you have some technical know-how — or experience in setting up a site — GoDaddy is a fantastic option.

*Plans vary by country. See GoDaddy.com for details in your area.
Ideal For
With so many hosting plans, domain options, and other special features, GoDaddy can accommodate nearly every type of online project. Its popularity alone attracts many first-time web builders. You might think that it would be an excellent option for pretty much anyone looking to establish an online presence, but I haven't found that to always be the case; GoDaddy is ideal for a user that has a little bit of web admin experience or is planning on creating a very simple site. Customers looking to set up a GoDaddy WordPress site, for example, should have little trouble doing so. Conversely, I'm reluctant to recommend GoDaddy for the first-time ecommerce customer. There are so many fantastic tools and services that can support your store, but they can be tricky to use, and customer support may be hard to reach at times.
Bottom line, I'm hesitant to say that GoDaddy is one-size-fits-all for all users. In other words, if you don't know the difference between a mouse and a motherboard, you're probably going to need a hosting provider with slightly better hand-holding customer service capabilities.
GoDaddy Web Hosting Features
GoDaddy's Web Hosting isn't only meant for small and medium businesses. It's also an ideal option for web pros who need to launch and grow a web presence that can scale with their evolving business needs. GoDaddy's Web Hosting is a cost-effective, easy-to-deploy solution that allows multiple sites to "share" server resources with secure, reliable performance.
Tier 1: Web Hosting Economy
Great for beginners or if you just want to set up a single site. Economy gives you everything you need to get your website up and running with one website, 100GB storage, unlimited bandwidth, free Office 365 email for a year, and a free domain – with annual (or higher) plan for the length of your initial plan. Economy is a good option for getting started and is more than sufficient if you don't have any particularly big online plans.
Tier 2: Web Hosting Deluxe
If you need something with a little more power and flexibility, Deluxe allows you to create up to 10 websites. You also get 50GB of storage, unlimited bandwidth, free unlimited SSL for the term of the plan, unmetered bandwidth, free Office 365 for a year, and a free domain for the first year (annual or higher plans only).
Tier 3: Web Hosting Ultimate
If you're looking for more power for complex sites and heavy traffic, Ultimate offers 25 websites, 75GB of storage, and unmetered bandwidth; free unlimited SSL for the term of the plan, a year of free Office 365 email; a free domain for the first year (annual or higher plans only); and premium DNS. All of the above, plus double the processing power and memory.
Tier 4: Web Hosting Maximum
If you're looking for a hosting solution that supports multiple, complex sites, Maximum is the way to go. This plan offers 50 websites, 100GB of storage, and unmetered bandwidth, free Office 365 email for a year, a free domain for the first year (annual plans or higher only), premium DNS and free SSL for the full term of the hosting plan. Plus double the memory and double input/output (I/O) when you use GoDaddy Maximum and cPanel with Linux.
GoDaddy Web Hosting Plus
GoDaddy's Web Hosting Plus is designed for both SMBs and pros that need guaranteed CPU and RAM resources for new or growing sites. Whether it's a sophisticated eCommerce site, a site that hosts heavy media files, or a site that sees many downloads—any site that has become mission critical and requires greater performance, security, and typically sees higher traffic can benefit from GoDaddy's Web Hosting Plus plan. It offers the best of both worlds: the power of a server together with an easy-to-use control panel that doesn't require a degree in computer science to operate.
For more significant undertakings, GoDaddy offers an advanced web service for web designers, developers, and business owners. This includes a range of self-managed and fully-managed virtual private servers (VPS), as well as dedicated servers.
There are also packages specifically for Linux and Windows, ranging from 1CPU/1GB RAM/20GB SSD storage all the way up to 8CPU/16GB RAM/400GB SSD storage. Dedicated services allow for up to 8TB of HDD storage (RAID-1) with 256 GB of DDR4 RAM (there are also SSD options for faster VPS service). If you are looking to max-out the speed of your server resources, you could sign up for NVMe SSDs as well.
Technology
GoDaddy incorporates a significant amount of current and cutting-edge technology into its services. Even the entry plans are crammed with technology-rich features. GoDaddy Web Hosting uses cPanel, adding a level of third-party familiarity to a sometimes vast menu of proprietary services. Site builders aren't limited to a single individual being able to do administrative work on the back end. GoDaddy's web hosting plans allow for scalability with laddered FTP users by plan—Economy:5, Deluxe:25, Ultimate:50, and Maximum:75.
For GoDaddy DNS management, Basic plans have a domain-naming system, and the high-end plans (Ultimate and Maximum Web Hosting) have premium DNS, giving users complete control over how they set up the hierarchy of their online project. Some less-obvious technologies are at work for other unique products and services; GoDaddy Bookkeeping has accounting processes going on behind the scenes and the auction service is completely out-of-the-box.
Security and Reliability
After establishing market prominence as the world's largest domain name registrar, GoDaddy branched out into Web Hosting. On the upside, that means GoDaddy is constantly improving its service while staying vigilant and timely. Recent reports suggest GoDaddy Security is vastly improved, with the security team monitoring the network 24/7 for suspicious activity and protecting against DDoS attacks, providing several options for password protection over your directories and numerous other steps you can take to look after your data. Something GoDaddy has become very adept at recently is reliability. If the service provides you with anything less than 99% uptime, you can request a refund for the affected month. It also offers some of the fastest page-loading times on the web.
Ease of Use
The cPanel integration makes migrating a site from another host a simple task. It's also easy to install popular applications such as WordPress, Joomla, Drupal and Magento with a single click. WordPress users can look forward to a new onboarding experience, including a GoDaddy-exclusive template gallery as part of the first step of the set-up process. From there, it's super easy to customize your WordPress website. Ecommerce customers will appreciate the GoDaddy Quick Shopping Cart installation to start selling online. The multitude of one-click tools available is also a real time saver.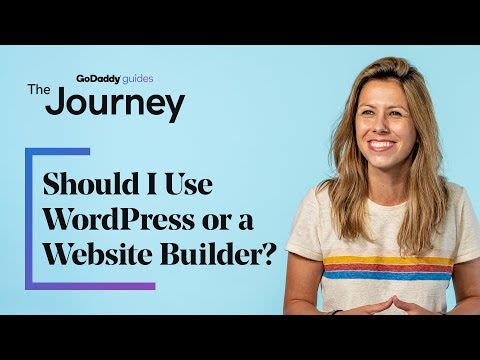 Pricing
Because of the sheer number of GoDaddy hosting plans, pricing can be difficult to track. The company offers multiple tiers for each of its Shared Hosting, Business Hosting, Managed WordPress Hosting, VPS Hosting, and Dedicated Server Hosting. Additionally, you can usually find a deal or discount on their main page. Beyond that, a quick online search will typically result in some available GoDaddy discount codes.
GoDaddy offers many products and services beyond web hosting. For pricing, refer to GoDaddy's website for website builders, marketing tools, and domain registration.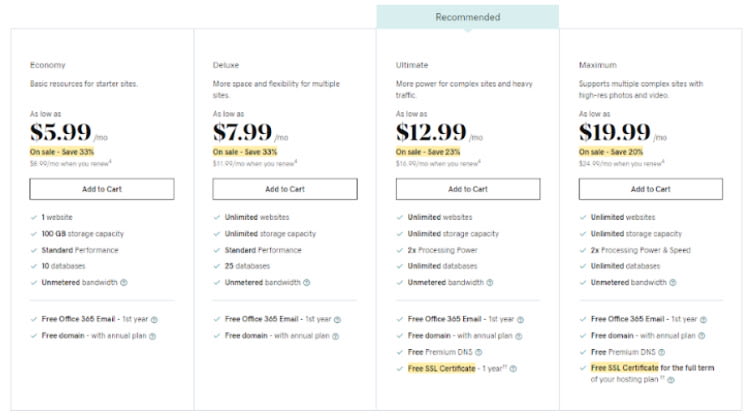 OTHER HOSTING AND WEBSITE PRODUCTS
Website + Marketing Features
For the "do-it-yourself" (DIY) crowd, who may be a bit less tech-savvy, GoDaddy launched their new Websites + Marketing website building tool in September of 2019. In just a few clicks, you can build professional-looking sites with the use of their custom templates. The free plan includes a mobile-friendly website for as long as you need it, including media integrations, email marketing, SSL security, a blog creator, appointment booking and on-the-go editing.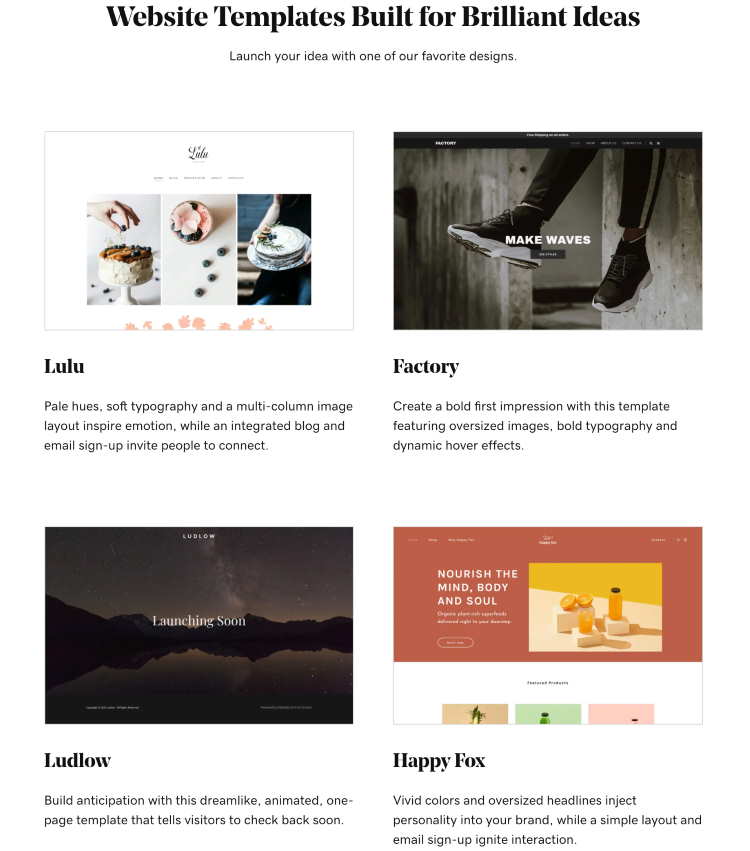 VPS Hosting
For customers managing online projects with high traffic and requiring more power and control, GoDaddy VPS Hosting is worth looking into. The company offers eight plans of Virtual Private Server (VPS) Hosting on both Linux and Windows platforms. And GoDaddy offers two levels of server management: Self-Managed VPS Hosting as well as Fully-Managed VPS Hosting for customers who don't want to deal with managing their own servers. For either type of management, GoDaddy provides performance monitoring with alerts, notifications, backups and patching. Users have administrative access to install PHP, modules and server-level proxy scripts. Control panels are optional, and customers can choose from cPanel/WHM + Installatron or Plesk.
Dedicated Hosting
Dedicated Server Hosting primarily provides two things: full control and power. With GoDaddy Dedicated Server Hosting, users get full-root access for total control and can choose from four plans on Linux or four plans on Windows. Regarding server management and support, GoDaddy offers three different levels of dedicated hosting management. Users that don't need or want a control panel and would rather perform all the administrative and development tasks on their own, can opt for the Self-Managed Dedicated Hosting plan. While those that want the GoDaddy expert team to take the reins, they can opt for the Fully-Managed Dedicated Hosting plan.

GoDaddy Visit Site
Customer Service
GoDaddy's support network is large. So, if you understand the problem you are experiencing, it's relatively straightforward to get in touch and get it fixed. However, if you're not quite sure what may be happening, it can sometimes be a challenge to get connected to the right person who understands your issue. If you call support, you will be connected with an expert – it just might take a little while longer. On the plus side, calls are toll-free and customer support is on-call 24/7 in most places. Online chat is also available in some areas. To supplement their customer support, GoDaddy's help center consists of a substantial support section of articles and videos. Check there first if you're experiencing a problem.
Conclusion
GoDaddy is one of the most widely-recognizable names in web hosting and has come a long way since its early days as a simple domain registrar. With lots of different options and GoDaddy themes, this is a fast, reliable and affordable web host. GoDaddy provides plenty of flexibility and options for online projects of all scales and scopes, and tech-savvy developers will love GoDaddy's toolbox full of gadgets. If you're not at home in front of cPanel and you run into trouble, getting the help you need can sometimes be a laborious process. Other options like GoDaddy's own Websites + Marketing offer a more comfortable starting point for beginners, allowing you to build a website without being a web expert.